AH Engineering Sdn Bhd
2, Jalan Meranti Jaya 9,
Taman Industri Meranti Jaya,
47100 Puchong,
+603-8061 5082
+603-8061 5085
allanhee808@gmail.com

jierenhee.ahe@gmail.com
Kuala Lumpur
AH Engineering Sdn Bhd
Mr. Allan Hee
+6019-338 8712
+603-8061 9300
+603-8061 5082
Indonesia
PT. A H Masindo
Kawasan Pergudangan &
Industri ERAPRIMA Blok M3
Jl. Daan Mogot KM.21
No.1 Tangerang
15122 Indonesia.
+6221-2951 6311
+6221-5572 3512
+62 816 130 8723
sulianto.ahe@gmail.com
allanhee808@gmail.com
Piece Inspection System (PSCAN System)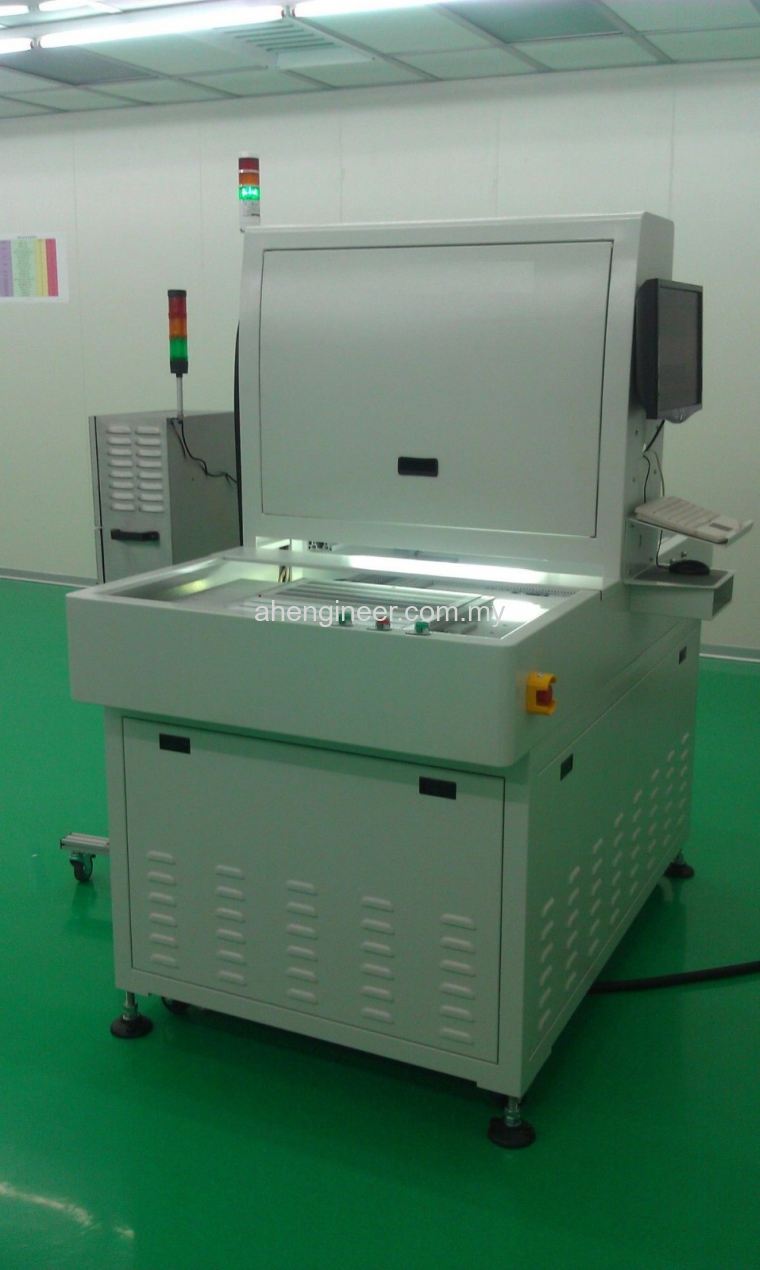 Product application:
Mirror metal plate & PMMA
Ceramic substrate
Bio Chip
Flexible Printed Circuit
Touch & optical glass (ITO/Touch Panel)
P

roduct feature
:
It is 100% comprehensively inspected by industrial linear camera made in Germany

Microscopic inspection replaces visional inspection, which will improve production efficiency

Defect type can be detected by showing the position coordinates of the defect.

Errors of loop differences can be immediately reflected in the production line for rectifying, which will reduce wastes.

The advanced database is designed with functions in terms of defect image search, image amplification, yield statistics and production statements.
Defects inspection project:
Touch & optical glass (ITO/Touch Panel): inspecting ITO plating and surface defects (pinhole, concave, convex, bubbles, scratches)
Mirror metal plate & PMMA: inspecting stains, grease, pressure wound, pinhole
Ceramic substrate: inspecting concave, convex, silver pollution, embryo debris, foreign bodies
Bio Chip: inspecting short circuit, open circuit, and fluid dispensing conditions of conducive printing ink
Flexible Printed Circuit: inspecting the deviation of elargol, pollution, and impurities

Piece inspection system:




Software screen (defect appearance inspection)



Inspection and identification of defect



Fluid dispensing inspection of Bio Chip



Area Measurement