AH Engineering Sdn Bhd
2, Jalan Meranti Jaya 9,
Taman Industri Meranti Jaya,
47100 Puchong,
+603-8061 5082
+603-8061 5085
allanhee808@gmail.com

jierenhee.ahe@gmail.com
Kuala Lumpur
AH Engineering Sdn Bhd
Mr. Allan Hee
+6019-338 8712
+603-8061 9300
+603-8061 5082
Indonesia
PT. A H Masindo
Kawasan Pergudangan &
Industri ERAPRIMA Blok M3
Jl. Daan Mogot KM.21
No.1 Tangerang
15122 Indonesia.
+6221-2951 6311
+6221-5572 3512
+62 816 130 8723
sulianto.ahe@gmail.com
allanhee808@gmail.com
HSC-12/25/30/40 High Speed Hydraulic Cutting Machine
SYSCO CUTTING SYSTEM --- HSC ---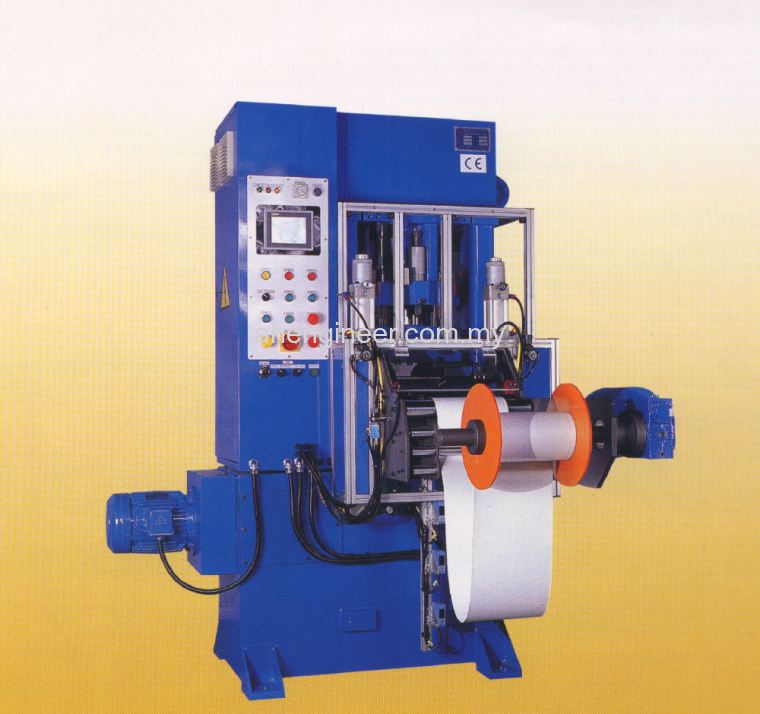 HSC-12/25/30/40 High Speed Hydraulic Cutting Machine





Range of application


The HSC Series die-cutting machines are designed to cut a wide variety of materials: label stickers,electronic foam, rubber foam,
plates, insulation foam , automotive foam, rubber, medical rubber, felt, floor tiles, stationery plastic covers, packing materials, gaskets,
P.P files, plastic film such as LCD /PC/ P.P/ PET/ PVC, etc



Advantages


- Strong construction, with heavy duty welding of the machine frame.
- Smooth, low-impact cutting reduces the noise level to a minimum.
- Low electrical consumption due to a hydraulic system designed for optimal efficiency.
- Increased productivity. machine designed for easy operation.
- Special feature: four post mechanical stops, simultaneously adjusted.
- HRC 600
hardened and ground steel plate, provides kiss cutting and through cutting without edge burs.
- Servo motor positioning of the roll feeder allows for preciese and high speed feeding of the material
( Position accuracy of 0.2mm, feeding speed of up to 1.5 meter /sec)
- 100 cuts per minute, based on 10mm cutting stroke and a 20mm feeding distance.



Options


- Automatic sliding table ( single side or double side ) for sheet type material.
- Ball screw driven incremental table, for sheet type material, accuracy of 0.1mm
- In line with laminating device, hot sealing device, and / or guillotine device.
- Scrap rewinding stand.
- Single - axis optical fiber sensor for cutting printed material.
- Three axis die bolster auto tracking device for a cut to print accuracy of 0.1mm
- Custom made system to suit your specific requirements.
- User friendly touch screen, and memory for up to 300 cutting programs makes machine operatiion quick and easy.